Human & Veterinary Endoscopy Products and Parts for Diagnosis & Surgery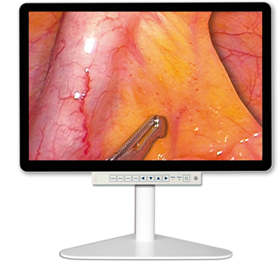 At Inova Technology we supply endoscopes, accessories for endoscopes, LED Light Sources, CMOS HD Cameras, Insuflators and Pumps for endoscopy. Rod Lenses, Objectives, plastic and metal parts, CCDs and all kinds of components for the repair and maintenance of endoscopes.
We are able to provide the highest quality medical technology products as well as excellent service for endoscope repairs.
Counting on the support and technical background of our manufacturers and pushing R&D to the limit, we are always ahead when it comes to new technologies. We have 19 years experience dealing with medical products and are proud of our distributor network in North and South America, Europe and Asia. Our employees speak fluent English, German, Portuguese and Spanish so please contact us if you have any questions.
Please browse our website and find the best solution for your needs. If you would like to view prices and place an order then you will need to create an account here.
Refurbished Endoscopes
We have a selection of Fujinon, Olympus, and Pentax Refurbished Endoscopes that are in stock and ready for sale. These all come with a 6 month warranty and are in excellent condition. Please fill out a contact form or call +49 7541 9506 222 for more information
This Month's Specials
Please look at the products below to see this month's special offers
Fill out a contact form or call +49 7541 9506 222 for more information including pricing