Endoscopy Repair Service for Rigid & Flexible Endoscopes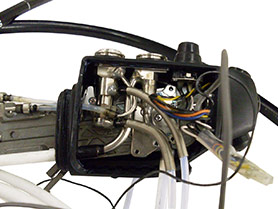 Hundreds of customers trust our competence and skills when it comes to the repair of Endoscopes.
The best technicians, reliability of service and original OEM parts available for the most common brands make our repair service unique
You will receive an accurate quotation within 3 working days and the average repair time is only 1 week from receipt of the products
If necessary we are also able to quote for a repair exchange to give you a better choice
We offer:
Repair and Maintenance of Rigid Endoscopes
Repair and Maintenance of Flexible Endoscopes
Repair and Maintenance of Ultrasonic Probes (TEE Probes and Endo-Sono)
Sales and Repair Exchange of Refurbished and NEW Endoscopes
We are able to offer our repair service for all of the most common brands including:
Olympus
Fujinon
Pentax
Richard Wolf
Storz
And Many More!
Please fill out a Contact Form or just give us a call on +49 7541 9506 222.
We look forward to you enjoying our VIP Level of Service very soon!